South Africa Event Planning > South Africa Catering > South Africa Cakes > Gauteng Cakes > Cake Angel
Photo Gallery
Click on thumbnails below to view large photos
Overview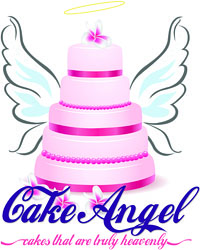 Cake Angel specialize in the design and baking of delicious and breathtaking wedding cakes. We have a wide range of designer wedding cakes to choose from and we guarantee quality service and delivery. Our flavours are mouthwatering and fresh and can be customised as we go out of our way to ensure that we meet your expectations. Our cakes are also strictly halaal and kosher.
Nasreen, our master cake designer is a graduate of the South African School of Wedding Design and has tremendous passion for water colour and oil painting. Her artistic and innovative skills flourish when used in many of the cake designs where edible food paint is used to design dramatic and original cake master pieces. Cake Angel also take inspiration from haute couture by creating cakes with edible jewellery.
Cake Angel has invented a totally new and exciting alternative to cakes. We are now offering brides who have a chocolate fetish an option of having chocolate brownies decorated and served as miniature wedding cakes to their guests. This idea is revolutionary and it can save you the added cost of having to provide dessert to your guests, yet still achieving the glory a wedding cake at the same time.
Please visit our website for more details or feel free to contact me at any time and your query will be responded to within 24 hours.

Yours Heavenly,
Cake Angel
© 2010 All Rights Reserved, Unauthorized use of Content & Iimages is strictly Prohibited
Developed By Mammoth Digital