South Africa Event Planning > South Africa Catering > South Africa Mobile Bars > Gauteng Mobile Bars > Mobile Bar
Photo Gallery
Click on thumbnails below to view large photos
Overview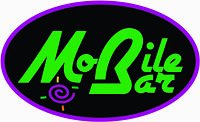 Mobile Bar feels passionately about providing a "World Class" cocktail and mobile bar hire service. Our elegantly designed bar has great aesthetic value, dominating our cocktail display whilst both you & your guests are entertained by our talented young bartenders, juggling bottles & mixing mouth watering cocktails which will satisfy the most discerning palate.
Mobile Bar offers a personalized service to each one of our customers, tailoring our service to your specific requirements for your event. We are as happy catering for small private parties at your home as we are catering for a global brand product launch. We believe it is this attention to detail and our professional service which continue to see our reputation grow with every event.
Mobile Bar serves only premium and well recognized brands ensuring you and your guests can find the drink of your choice! In addition to this we are happy to source speciality drinks requirements where available and practical.
Let us take control of your entire bar and beverage operations while you sit back enjoy your drink with your guests/clientele. Our professionalism is down to a tee. Our Mixologists are pecked from the finest and our drinks service is of the highest quality.
What else can you ask for…
We also specialize in Kiddies Bars, Corporate & Cocktail Bars, we do catering specializing in Spitbraai's and Corporate meals and also DJ services as well as live acts. We are a complete event solution.

Testimonials
Alta Vermaak
Date: 15.02.2011
Ek wil net graag vir julle dankie se vir die goeie, flink diens wat julle by ons funksie gelewer het die naweek, julle kroegmanne is uitstekend en die gaste het hulle geselsies en flair vertonings baie geniet.
Ek wil jul graag weer gebruik die einde van die jaar en sal jul nader aan die tyd kontak.
Weereens dankie.
Susan Kruger
Date: 22.01.2011
Wow! What can I say, Mobile Bar define the word "Service Excellence". Your staff proofed to be very helpful in assisting me to organize everything in the last minute just as my guests arrived. They are truly a well experienced bunch of bartenders and everyone is still raving about their performances, skills and amazing cocktails. Please forward my appreciation to them. I would definitely recommend Mobile bar to all my friends should they require such a service.
Helen Fisher
Date: 07.05.2010
Your guys know how to entertain and the ladies didn't expect such handsome bar crew to arrive. For a Hen night a definite must. Tell Dylan and Werner that we decided they can come and make their awesome cocktails again this weekend and every weekend thereafter (I Wish!!!HEHEHE) Also thank Danie for all the arrangements & being patient with me getting the quote finalized.
Caryn White
Date: 27.03.2010
Just want to congrats you guys on a magnificent performance last night, you guys really outdone yourselves on attention to detail and my client was overly impressed by your elegant looks and professional service that you provided. Mobile Bar will definitely hear from us again in the near future.
© 2010 All Rights Reserved, Unauthorized use of Content & Iimages is strictly Prohibited
Developed By Mammoth Digital