South Africa Event Planning > South Africa Media > South Africa Photographers > Western Cape Photographers > Linia Loedolff Photography
Photo Gallery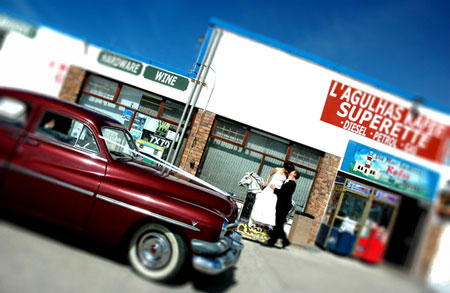 Click on thumbnails below to view large photos
Overview
We are all unique, one of a kind. When we meet that special someone, and choose to join with them as one, it is, a glorious, joyful, springtime day worth capturing on a canvas as a painting of profound beauty, a poem whispered from deep within the heart, a song spilled from passionate love. I like to see each wedding I 'paint' as an artwork of precious sentiment, a family air loom. Taking the unique couple you are and composing a once in a lifetime wedding song.
I offer you 10 years of experience as a professional photographer, having worked for Kodak and freelancing for various companies and photographers. Shooting anything from weddings, studio, schools, sports, functions, international tours, art and macro photography, and music bands and doing editorial photography I have a great passion for people, photography and LOVE. I like to capture those special moments, details of decorations, surroundings and I love to be on the look out for nice interesting arty moments and objects.
May your day be lovely indeed and exceed your every expectation!
© 2010 All Rights Reserved, Unauthorized use of Content & Iimages is strictly Prohibited
Developed By Mammoth Digital