South Africa Event Planning > South Africa Music > South Africa Dj's > Kwazulu Natal Dj's > StormPromotions
Photo Gallery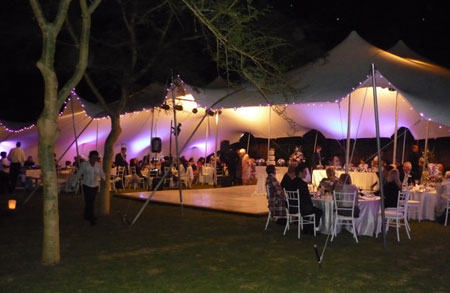 Click on thumbnails below to view large photos
Overview

Core function:

The sound and light business that caters for a variety of occasions including weddings, conferences, fashion shows, general PA, stage shows, parties, light shows and decorative lighting.

Background:

The team at StormPromotions pride themselves on integrity and professionalism, which are the primary qualities that are required to please the demanding customers of today. We have effortlessly done hundreds of functions from the Free State all the way down to the South Coast of KZN.

In addition to that, we have also successfully done stage sound and lighting for professionals at events and concerts.

What we offer:

In this type of industry, there are no second takes for your special night so
Hiring the right DJ/Music the first time around is absolutely essential.
Because no two clients are the same, we feel it necessary to meet with our clients well before the occasion in order to detail the client's individual needs and requirements. We find that meeting in advance establishes a comfortable and friendly atmosphere and can even inspire ideas about setting the right mood and ambiance for your function.
Our set-up is unobtrusive to your venue. We ensure that a neat, well organized.
Set-up is maintained at all times.
Our equipment is of production quality, excellent condition and includes desk mixers, DJ mixers, numerous amplifiers and speakers, 16kW sound system (size adjusted according to function), lights (scanners, par cans, follow spots, colourwash, lasers, and strobes, smoke/bubble Machines, up lighting), professional quality microphones, staging and a portable dance floor.
At StormPromotions, we personally strive to provide top quality in every aspect of our service to our clients in order to ensure that every occasion is made hassle-free and memorable.
© 2010 All Rights Reserved, Unauthorized use of Content & Iimages is strictly Prohibited
Developed By Mammoth Digital